Welcome to iSurvey Boats!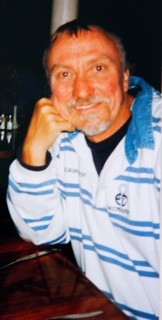 Hi. Boat surveyor, coxswain and yachtsman Andrew (Drew) Johnson here.
I conduct pre-purchase and insurance underwriting surveys and provide general and specialist boating advice - I'm qualified to survey the seaworthiness and condition of sailing and motor vessels up to 24 metres in length.
Yachting is my passion.  In more than 40 years of local and offshore cruising and racing I've experienced most of the boating and boating equipment experiences imaginable; the good and the not-so-good!
My in-depth boating knowledge extends to construction (I have built three yachts) and encompasses responsive, servicing and preventative boat maintenance.
My goal is to use my considerable experience in assisting boat owners and intending owners to avoid potential pitfalls and unnecessary expense - and to fully enjoy their boating!
Owners insured with companies including 'Nautilus', and 'QBE' have all had their compulsory insurance renewal surveys completed by iSurvey Boats.  Naturally, I'm happy to provide references.
Based in Brisbane, I'm available to undertake work locally and throughout Southeast Queensland and Australia.
With an in-depth knowledge of all things to do with boats and sailing, feel free to call me for a no-obligation chat about your needs.
If I can't assist you I can no doubt recommended to you another boating industry professional who can - I have an extensive network of contacts within the boating industry.
Happy Boating!
Andrew Johnson
National Registration & Qualifications Authority TDM MB45 07A
Fully Insured Member Of The Australian Institute Of Marine Surveyors (AIMS)
iSurvey Boats holds full Public Liability Insurance coverage.